Oman Sail successfully finished their Tour Voile of 2019 adventure on Sunday with 2 of the 4 teams securing a place in the Super Final race at Nice. Towards the end of the seventeen-day marathon even in France that saw 5 long coasted and over 40 high-intensity races in the stadium at 7 different venues, the exhilarating Super Final double points saw the one leading the race and also the overall results of the tour to change hands many times.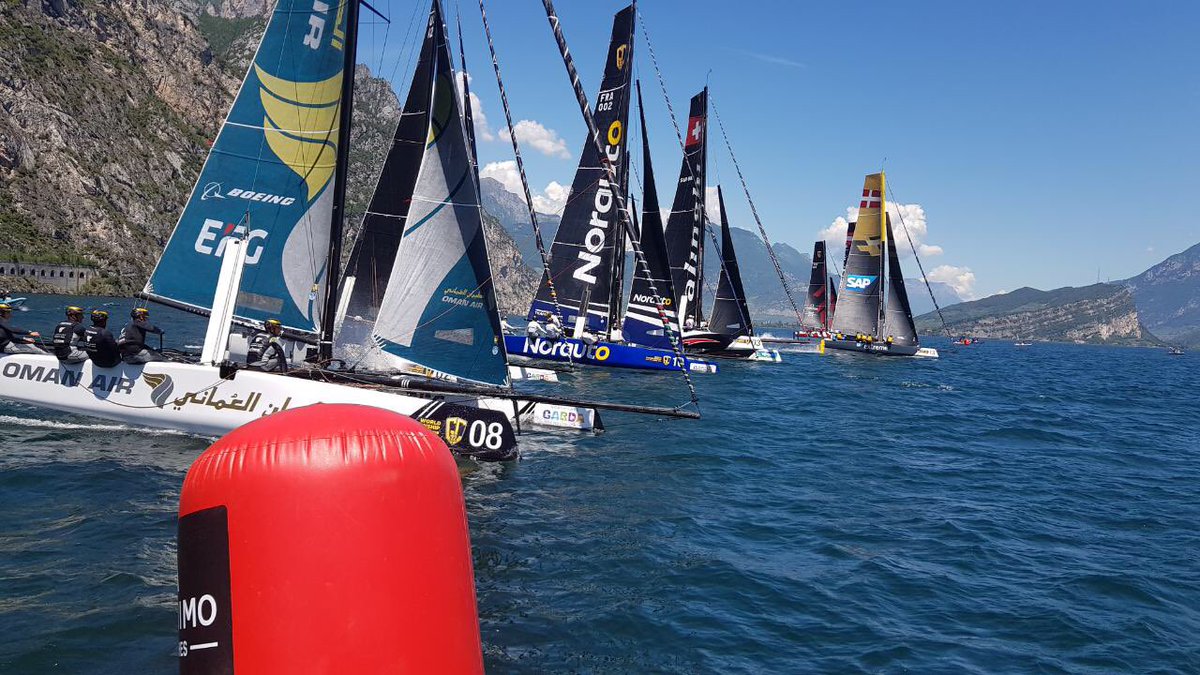 Stevie Morrison, Quentin Ponroy, and Abdul-Rahman Al Mashari, the skipper of the team of Renaissance Services had been the people to lead the final at a particular point. Moreover, they along with Hussein Al Jabri, Corentin Horeau, and Pierre Pennec, the crew of skipper of EFG Private Bank Monaco had also been able to secure an overall competitive result for celebrating the 10
th
 anniversary year of Oman Sail.
Renaissance is known to have town
3 finals of stadium race and finished in impressive 5
th
 place in Tour Voile in the twenty-three strong fleet having 711 points which are only 3 points ahead of EFG Private Bank Monaco who are in the 6
th
 position and just 8 points behind the team of Golfe du Morbihan who is in the fourth place.
Morrison stated that they are going to win the Super Final at the first mark. He says that they have had an excellent start and a great job was done by Abdul-Rahman on the first reach. It had been pretty great to move ahead at the beginning of the race. However, it is about being ahead which matters.
About the whole event, he said that the tour this year had been very lighting winds on average and these levels up to the playing field to a great extent. This is the reason people will see more teams being competitive.